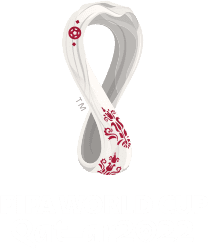 TAP TO PLAY NOW
PENALTY KICKS MINI GAMES T&C
All B9Casino's active members are entitled to participate and play in this Mini Game. Promotion period starts from 17th Nov 2022 12:00:00 (GMT+8) until 18th Dec 2022 23:59:59 (GMT+8).
How to Claim
To redeem the mini game ticket, members are required to make a single minimum deposit of MYR100 to get 1 ticket.
Rules
In order to claim these Mini Games tickets, the deposit amount must be a single minimum of MYR100 or above. Members are allowed to obtain a maximum of three (3) Mini Game Tickets per day.
Once you have redeemed the Mini games tickets, you have to choose 1 out of 2 Penalty kicks and claim the Cash Prizes. All prizes will be credited to the player's account automatically within 60 seconds.
You are required to make a bet amount of 1 time before withdrawal can be made. (Total turnover 1 times of the bonus)
Example:
Mini Game Bonus: MYR 699
Required Bet Amount = MYR 699 x 1 = MYR 699
The Mini Game's ticket is only available from 17th Nov 2022 12:00:00 (GMT+8) until 18th Dec 2022 23:59:59 (GMT+8) and will expire on 19th Dec 2022 00:00:00 (GMT+8).
Members must use all tickets before the expiration date.
Draw results, betting both sides, voided/cancelled games or bet placed containing selections of odds less than 0.5 or 1.50 (Decimal Odds) and any bets on 3 Pictures, Casino Hold'em/Poker, Blackjack, RNG games, 4D Lottery, Roulette game that bet more than 24 numbers are excluded in the turnover calculation.
B9Casino reserves the right to forfeit the total fund including capital funds, bonuses claimed and related winnings if bets are questionable lead to fraud. This includes to the following type of bet: Two Tier Betting & Progression Betting.
B9Casino General Terms & Conditions applied. (Full information at the bottom of the page.)
B9Casino reserve the right to cancel this promotion at any time, either for all players or individual players.